Click images to enlarge...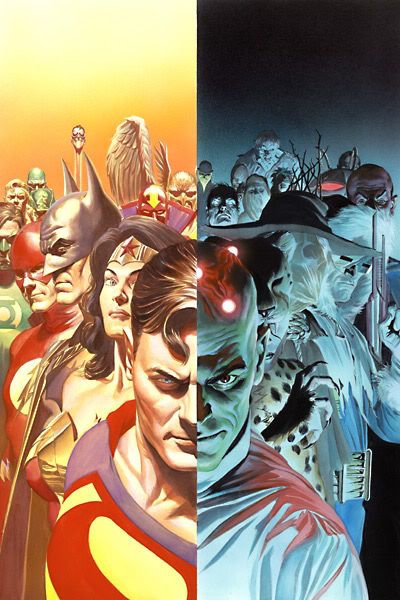 Warner Bros. is fast-tracking director George "Mad Max" Miller's comic book-to-film adaptation "Justice League" for a 2009 release.

The project was placed on 'indefinite hold' in January, due to the WGA strike, allowing cast options to expire. Warners now says if the actors want to keep their roles, that should stay 'in training' for the physical demands of the parts.

Writers Kieran and Michele "Mr. and Mrs. Smith" Mulroney are polishing the script, with director Miller in pre-production in Australia.

Adam Brody, is cast cast as the 'Flash', the rapper Common is 'Green Lantern', Armie Hammer Jr. is 'Batman' and Megan Gale 'Wonder Woman'.

The feature, based on Warners-owned DC Comics, is a huge priority for the studio and considered a showcase for numerous superhero-themed features down the line.
"The Justice League of America has been a perennial favorite for generations of fans, and we believe their appeal to film audiences will be as strong and diverse as the characters themselves," said Warners Jeff Robinov.
The 'JLA' have appeared in several animated TV series, including "Super Friends" and the current Cartoon Network series "Justice League Unlimited" from Warner Bros. Animation.