THE SANDS WILL RISE. THE HEAVENS WILL PART. THE POWER WILL BE UNLEASHED.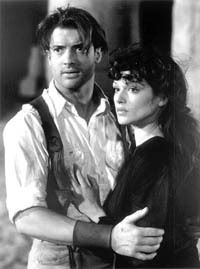 Universal Pictures have signed actor Brendan "George of the Jungle" Fraser to reprise his role as 'Rick O'Connell' in the feature "Mummy 3".

"Smallville" TV series creators Alfred Gough and Miles Millar will write "Mummy 3" for director Joe "Jurassic Park" Johnston.

The first "Mummy" was released in 1999, followed by "Mummy 2" in 2001.

No word yet on a start date.