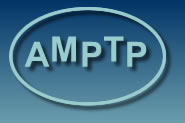 The following is an Open Letter from the Alliance Of Motion Picture And Television Producers (AMPTP) to the Screen Actors Guild (SAG) and American Federation of Television and Radio Artists (AFTRA):

"...Our upcoming negotiations -- starting with SAG on April 15th and AFTRA on April 28th -- will be guided by the same principles that helped us reach groundbreaking agreements with the DGA and the WGA:

* First, we are committed to creating a genuine economic partnership with the talented men and women who help us create entertainment. That means that we should all share fairly in the revenues we generate -- including new revenue from the emerging areas of new media.

* Second, our new economic partnership must give all of us the flexibility we need to adapt to rapidly changing markets and technologies. Too many industries have failed to respond quickly enough to these changes, and we are determined to position our businesses -- and the employees and shareholders who rely on them -- to succeed and grow in this challenging environment.

* Third, actors, directors, writers, and the people who work behind-the-scenes on entertainment productions are all vitally important to our mutual business endeavors. We remain committed to ensuring that the rewards of our success are distributed fairly among all of our industry's talent, so that we all have appropriate and meaningful stakes in the outcome of our work.

* Fourth, we will continue to work as hard as we can -- and to make the reasonable compromises that are necessary -- to avoid any additional, needless work stoppages.

Fortunately, the three labor agreements already reached -- with the DGA, the WGA, and the AFTRA Network Code -- provide the new framework for our industry's economic future. We hope that our negotiations with SAG and AFTRA will bolster this new economic framework, enabling all of us to share equitably in the success of new media and to respond with creativity and swiftness to market changes.

If our industry relies on this new framework, we can all avoid more harmful and unnecessary strikes..."