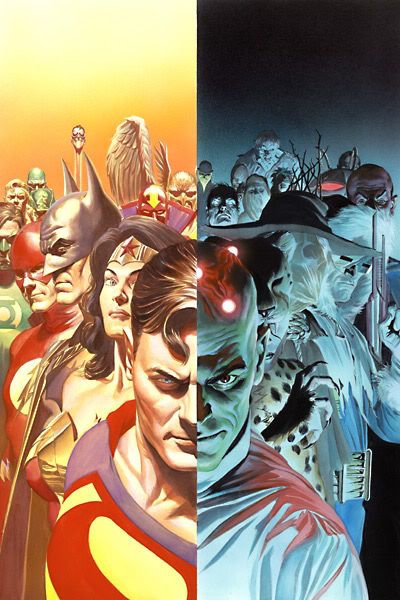 Director George "Mad Max" Miller, set to direct the $200 million Warners feature Justice League Mortal based on the DC Comics superhero team "Justice League Of America" said the project may be scrapped from shooting down under, after the Australian Film Finance Corporation, denied the feature a much-needed tax credit.

"If that's going to be the final decision, they're throwing away hundreds of millions of dollars of investment that the rest of the world is competing for," said a frustrated Miller.

Justice League Mortal has sparked angst in the Australian film industry over its eligibility for a 40 per cent refundable tax 'offset'.

Opponents have argued that the credit should not be available for big-budget movies not being developed by Australian filmmakers from inception.
The director of the equity section of the Media, Entertainment and Arts Alliance, Simon Whipp, has lobbied against the credit eligibility of Justice League Mortal describing it as an American story that will be performed in American accents.

"For the public, both in Australia and outside of Australia, it will be seen as an American film," he said.

"The studio I think in this instance is seeking to push the limits of the envelope."
Justice League Mortal was being fast-tracked by the studio for a 2009 release.

The project was placed on 'indefinite hold' in January, due to the WGA strike, allowing cast options to expire. At the time Warners said that if the actors want to keep their roles, that should stay 'in training' for the physical demands of the parts.
Adam Brody, is cast as the 'Flash', the rapper Common is 'Green Lantern', Armie Hammer Jr. is 'Batman' and Megan Gale 'Wonder Woman'.

The feature is a huge priority for the studio and considered a showcase for numerous superhero-themed features down the line.

Without government support, the feasibility of the Australian location is being questioned by the studio, also taking into consideration the lacklustre box office performance of Australian-shot Superman Returns.

Vancouver continues to be the location of choice for the studio's comic book films, as the critically-acclaimed Smallville TV series continues production on another season, showcasing various DC super heroes.

"The Justice League of America has been a perennial favorite for generations of fans, and we believe their appeal to film audiences will be as strong and diverse as the characters themselves," said Warners Jeff Robinov.
The 'JLA' have appeared in several animated TV series, including "Super Friends" and the current Cartoon Network series.