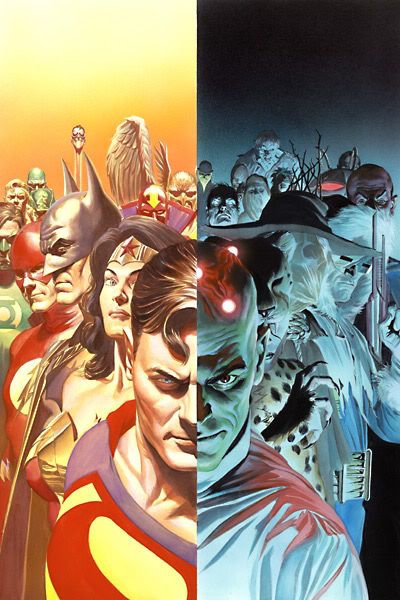 Following the success of various DC Comic book superheroes appearing on the CW's, Vancouver-shot "Smallville" TV series, comes reports that Warners may opt to greenlight a "Justice League" movie, from a screenplay by Kiernan and Michele Mulroney of "Mr. and Mrs. Smith" fame, instead of the "Superman Returns" sequel "The Man Of Steel".

Since its DC Comics' debut in 1960, the 'JLA' core membership of crime-fighting superheroes remains "Superman", "Batman", "Wonder Woman", "Aquaman", "Flash", "Green Lantern" and "Martian Manhunter".

"
The Justice League of America has been a perennial favorite for generations of fans, and we believe their appeal to film audiences will be as strong and diverse as the characters themselves," said Warners Jeff Robinov.

The film may hire new actors to play 'Superman' and 'Batman', similar to the practice of hiring different artists to illustrate established comic book titles, although the re-casting of Brandon Routh as 'Kal-El' may rekindle the "Superman" movie franchise, after a somewhat disappointing worldwide box office of $200 million. In comparison, Warners current "300", budgeted at $60 million, is on track to earn $200 million within the next few weeks.
The 'JLA' have also appeared in several cartoon TV series, including "Super Friends" and the current Cartoon Network series "Justice League Unlimited" from Warner Bros. Animation.