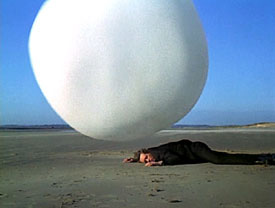 Director Christopher "Memento" Nolan will helm a feature adaptation of the classic 1967 TV series "The Prisoner."

Janet and David Peoples will write the script.

Scott Stuber, Mary Parent, Barry Mendel and Emma Thomas will produce.

Actor Patrick McGoohan appeared in 17 episodes of the original series, playing a government agent who resigns, is kidnapped, placed on an isolated island known as the 'Village' and given the new identity 'Number Six'.

Nolan will direct "The Prisoner" following Warners' "Batman Begins" sequel, "The Dark Knight," shooting early 2007.

Janet and David Peoples previously scripted "Twelve Monkeys", while David co-wrote "Blade Runner".

Parent is currently in New Zealand prepping Microsoft's video game to movie adaptation "Halo."